#GiveOzarks2016 – Great Success!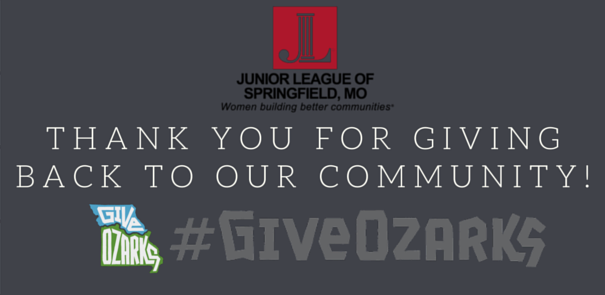 May 3, 2016 was a crazy and fun day of raising funds for so many great organizations in Southwest Missouri! For the Junior League of Springfield, #GiveOzarks 2016 coincided with our 2015-2016 Annual Meeting. We had a great day of giving and continued it through our Annual Meeting at Highlands Springs that evening.
In 2015, we only raised $1, 706. We wanted to significantly make an improvement on that number for 2016. We did that and then some! The final amount raised for the Junior League of Springfield was $6, 179. What a huge difference from 2015!
We have already started planning on 2017's #GiveOzarks Day and can't wait to supercede that $6,000+ number!
Be prepared for some creative and exciting ways of raising money this coming May, 2017!