JLS Accepting Applications for Mary Riley Wolfe College Scholarship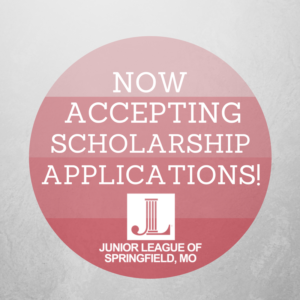 JLS is currently seeking applicants for The Mary Riley Wolfe Memorial Scholarship which will be awarded this Spring. This scholarship has been awarded annually since 1995 and has awarded a total of $45,000. It was established as a tribute to Mary Wolfe, a JLS past president, who lost her battle to cancer.  Mary was a teacher and dedicated volunteer.
JLS is seeking applicants who are well-rounded individuals involved in their school and the community. Applicants must exhibit leadership qualities and a strong volunteer history.
The Scholarship Committee will be focusing on the following criteria when making its decision:
Community Involvement and Volunteer Impact
Essay
Extracurricular Activities and Employment
Scholastic Achievement and Honors including leadership roles.
JLS will award two scholarships in the amount of $1,500 each. The scholarship winners will be honored at the JLS Spring Annual Meeting. Funds will be paid directly to the designated institution and are to be used only for tuition, books or lab fees.
Eligibility Requirements (included but not limited to):
A resident of Springfield or one of its surrounding communities
Attending secondary school full-time
Anticipating high school graduation in the 2017-2018 academic year
Planning to pursue a degree at an accredited U.S. post-secondary institution for the 2018-2019 academic year
Maintaining a minimum unweighted GPA of 3.5 on a 4.0 point scale
Immediate family members of current, one-year prior, and next-year incoming members of the Junior League Board of Directors and League employees are NOT eligible to receive a League Scholarship.
The deadline for submission of applications is Friday, March 23, 2018.
Applicants will be notified whether or not they are chosen by Monday, April 23, 2018.
The scholarship recipients will be honored at the JLS Annual Meeting on May 1, 2018.
For more requirements and to access the scholarship application, please visit our webpage at www.jlspringfield.org/scholarships.