Join JLS and Be The Difference
*Enrollment for the 2019-2020 League year has closed. However, we would still love to hear from you! If you fill out the form below, you will be added to the list of individuals to contact in summer 2020 for the 2020-2021 League year. Thank you!
Are you an energetic woman who is interested in developing the potential of women and bettering your community in a volunteer capacity? Are you looking to become part of a group of like-minded women? We would love to meet you at one of our July informational sessions!
The Junior League of Springfield (JLS) is looking for fun, fearless females to join us in our mission to serve the community and develop the leadership potential of women. Anyone can join, and we'd love to meet you!
JLS is part of an international volunteer organization of women who come together for one reason: we care about our communities and want to make a difference. For the past 60 years, we have been involved in education, advocacy and community action. At the same time, we have been developing the potential of women like you, with leadership opportunities, training, friendship and support.
The League's commitment to developing the potential of women for community leadership may well be our competitive edge. Come and share your skills and learn with us as we continue to look for meaningful ways to impact our communities and to bridge the gap between society's needs and existing community resources.
Check out our membership benefits!
Check out the new membership information you'll need!
Want to learn more?!  Check back here for the informational sessions we will hold this summer, OR please fill out the form below. We will e-mail you when we release event details about our summer informational sessions.
If you have additional questions please contact: Elyse Hartley at elysemhartley@gmail.com.
SUMMER INFORMATIONAL SESSIONS
TBD–Please fill out the form below, and we will email you with the event details when they are scheduled.
If you cannot make one of our informational sessions and are interested in joining JLS email Elyse Hartley at elysemhartley@gmail.com for more information!
Want to know more?! View all the new membership information here!
Ready to join?
Please fill out the Member Interest Form below.
Thank you!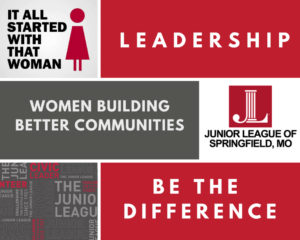 Published June 1, 2019