Little Black Dress Initiative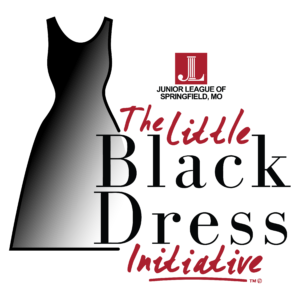 WHAT IS THE LITTLE BLACK DRESS INITIATIVE?
The Little Black Dress Initiative (LBDI) is a global initiative started by the Junior League of London to raise awareness of the impact of generational poverty.
The third annual Junior League of Springfield, MO LBDI is February 25 – March 1, 2019. During this week, JLS members will wear the same little black dress for five consecutive days to illustrate the effects poverty can have on a woman's access to resources, her confidence, and her professional opportunities. By wearing a button that reads "Ask me About my Dress," members will invite and welcome dialogue among colleagues, friends, and strangers to raise awareness about generational poverty.
HOW CAN YOU HELP?
Donate to the cause! Funds raised by LBDI support the JLS Annual Fund, which support our many community projects. Our goal this year is to raise $25,000 – please help us reach our goal! For every day you donate $10, you will be entered to win some amazing prizes! Check out the amazing prizes donors can win!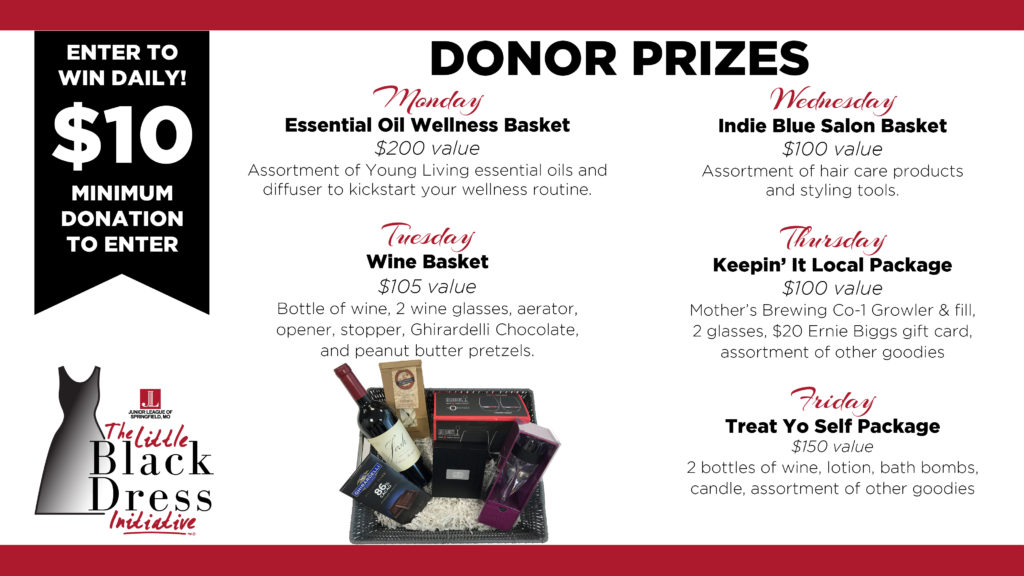 2. PARTNER with us! We would love for you or your place of business to join us in wearing your own little black dress! For $100, your business can partner with us and show your support for JLS and LBDI! We will provide your business with everything you need to participate including a packet of LBDI information, explaining how you can help us make a difference in our community as well as support stickers for your business participants to wear on our designated partnership promotion day. On that day, we will also promote our LBDI partnership with you to our membership of 600 women and our social media followers. If you or your place of business would like more information please contact Stacy Schneider at (417)894-7345 or email LBDI@jlspringfield.org.
3. PARTICIPATE in any of the fun public events we have planned! See our Calendar of Events below!
HOW WILL YOUR DONATION HELP?
This initiative will help us advocate for poverty awareness and support our mission of promoting voluntarism, developing the potential of women, and improving our community through the effective action and leadership of trained volunteers. In addition, JLS collaborates with many organizations and projects that help support those affected by generational poverty including:
Community Summit: Focus on Poverty
Ozarks Food Harvest
Laura's Home
Isabel's House, started as a Signature Project of JLS
Rare Breed Youth Services
Habitat for Humanity: Women Build
Robberson Community School Collaboration
WHAT IS GENERATIONAL POVERTY?
Generational poverty occurs in families where at least two generations have been born into poverty. Growing up in poverty is one of the greatest threats to healthy child development. Poverty and financial stress can impede a child's cognitive development and their ability to learn. The poverty rate in Springfield has steadily increased in recent years and now affects nearly 25 percent of Springfield residents – this is a higher rate than Chicago or Washington, D.C. JLS is committed to eradicating generational poverty in Greene County, and through efforts like LBDI, we as an organization are able to provide critical education on this issue and help raise money to effect change.
CALENDAR OF EVENTS
Tuesday, February 26, 11:30 a.m. – 1:00 p.m. | PICK-ME-UP FOR POVERTY 
Join us for 'Pick-Me-Up for Poverty' at the
Council of Churches
, featuring a panel discussion about women in poverty and how we can be better advocates for our community. Guest speakers include: Safe to Sleep Program Director, Kelly Harris; Guest Advocate, Jessica Lurras; and a volunteer perspective. While there, stop by and grab lunch from
Gooey's Grilled Cheese
and
Not'cho Ordinary Food Truck
. A a percentage of each purchase will be donated to the Little Black Dress Initiative.
We will also be collecting basic supplies for Safe to Sleep: Powdered coffee creamer, Napkins, Chapstick, Ziplock bags (quart & gallon), Individual deodorant, Ibuprofen, and Cough drops.
Thursday, February 28, 5:45 p.m. – 6:30 p.m. | WORKOUT FOR A CAUSE: HOT BARRE CLASS
Get a workout and support LBDI with a hot barre class at Physique Fitness taught by Stephanie Hohenshell! The cost is $20 and includes the class as well as champagne and strawberries provided by American National. 50% of the class proceeds benefit LBDI. There will also be an exclusive class and boutique discount offered. Registration is required and limited to 30 per session. This event is open to the public so feel free to invite your friends!
Contact Stephanie Hohenshell to register today!
Friday, March 1, 5:30 p.m. – 7:30 p.m. | UNSTOP-A-BOWL
Join us at Enterprise Park Lanes to celebrate the conclusion of a successful LBDI campaign! Enjoy some free bowling and cupcakes while mingling with fellow Junior League members and donors. This is a come and go event open to the public.
If you have questions, please contact Stacy Schneider at (417)894-7345 or email LBDI@jlspringfield.org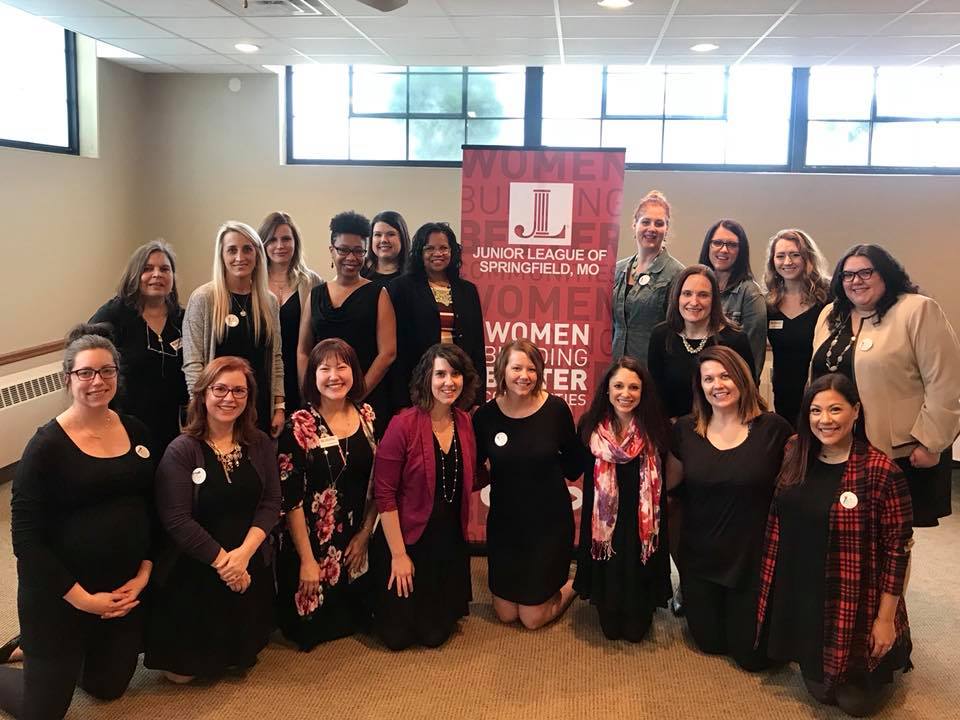 JLS members participating in our LBD initiative last year!