New Member Informational Meeting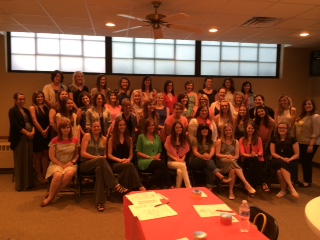 Are you are interested in becoming a leader in the community, have a passion for charitable work (especially preventing child abuse and neglect), or just want to meet new people? The Junior League of Springfield might just be a great fit for you!
Recruitment for the 2016- ­2017 New Member Class starts soon!  Join us for a New Member Informational Meeting on Tuesday, April 26 at 6:00 p.m to learn more.
The meeting will be held at the Junior League office located at 2574 East Bennett in Springfield.
Click here to learn more about our New Member program, and  RSVP to Nikki Hutson to let her know you'll be attending the informational meeting.
Next year is going to be great!