Letter from the President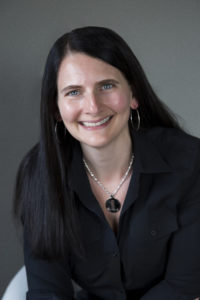 I've never been "big" on change, anyone who knows me, knows I'm a creature of habit. However, the older I get (sigh), the more I learn that change is necessary to grow. It's time for the Junior League of Springfield to grow. As we kick off another great year and look forward to all that is ahead – I realize that we, as a group, need to go "All In".
We have so many exciting things in store for the 2016-17 year. Several of our committee's are already hard at work planning for this year. Our Tour of Kitchen's committee always has an amazing event in September. What's coming down the pipe from Charity Ball and Charity Run is very exciting! The Plaid Door is full steam ahead. They've already posted impressive sales numbers for the summer and have a lot planned for the year ahead as we head into our 2nd year as a volunteer ran store. In order for all committee's and events to be successful we need our members to go "All In".
The Junior League of Springfield is also participating in the Governance and Management Transformation. This year we will make the exciting transition from being governed by an Executive Committee and Board to having a Governing Board and a Management Team. All our members will have opportunities this year to learn about this change and how it will impact their involvement. This transition will give you, our members, many more leadership opportunities and new ways to choose what you want to do with your League career.
I'm looking forward to all the great things that will come from these changes. I'm not scared of the changes – I'm going to go "All In" – embracing the changes and come out on the other end proud of all that we've accomplished. We have such a great group of women and I look forward to working and having fun with all of you this year!
"You don't have to do everything but you have to do something." – Martin Luther King Jr
Sincerely,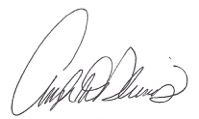 Angi Blevins
16-17 President