Letter from the President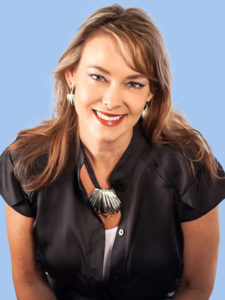 I remember my first general membership meeting many years ago when I initially joined Junior League.  The tone of the room was electric.  All of these women were engaged with lots of friendly conversations going on, friends catching up.  Then the meeting started.  I was floored at how organized and focused these women were. They had goals and they had a plan to get them there.  I knew immediately that I was part of something bigger than I had ever experienced with any other organization.
Shortly after, I took my girls to the Discovery Center and the Zoo.  I took them as I dropped off donations to Isabel's House and the Plaid Door.  Each time I proudly proclaimed Junior League's contribution and connection to each of these places.  My girls were impressed, even at a young age.  They knew then just how important the Junior League is.   The list of organizations and projects that we have had a hand in founding is endless: Boys & Girls Club, Child Advocacy Center, History Museum of the Ozarks, Springfield Ballet, Ozarks Food Harvest, Leadership Springfield, just to name a few.  Each organization got a kick start with support from Junior League and is now thriving on its own.  And that list doesn't even begin to encompass all we have touched through our contributions and volunteer hours.
Fast forward to 2019.  Here I am, working alongside these ladies as we begin our 61st year serving Southwest Missouri.    I look at the past 60 years and I am in awe.  What can we do that we haven't already done?  But we are a forward-thinking group. These ladies don't rest on their laurels. They are always looking for a need, something that we can do that is bigger than each of us.
I am so proud to be part of an organization that is always looking ahead.  What's the next big thing on our radar?  Only time will tell.  But stay tuned, I'm certain it will be impactful and will be a permanent fixture in our community.  That's just what we do.  We are the Junior League.   We Got This.
Respectfully,
Nikki Holden
'19-'20 JLS President