Letter from the President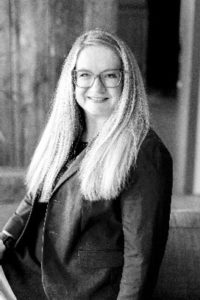 2020. Collectively we saw our nation and world face unique and unprecedented challenges and decisions. We saw our communities and front line workers at their very best, delivering care and providing for one another. Individually we each experienced losses and adapted to new roles. The league went virtual, including trainings, fundraisers, meetings, and socials. Last year's leadership team won the #pivot award for making the best lemonade out of the peaches they were given. We proved that the ladies of JLS can make the best of ANY situation – coming together while staying apart and supporting each other is one of the many things that makes JLS such an incredible organization
And while 2020 did bring waves of challenges, I wanted to share a few lessons I'm taking with me:
I don't have to do all the things, professional, personal and family. Prior to COVID, I felt the world was non-stop. Sports, events, birthday parties, meetings, and All. The. Extras.
Working from home loses its appeal after about 3 days.
Teachers, daycare workers, and healthcare professionals all need to be paid more.
We can all use (and give) more kindness and patience in this world.
2021 is the centennial year for the Association of Junior League International and we are all ready to celebrate. Our new Strategic Plan outlining plans and goals of the next three years has been approved by the outgoing and incoming Board of Directors and we are proud to reflect our resilience in our theme – Women Strong – celebrating all we have achieved and look forward to in the years to come. Thank you for continuing your membership in the Junior League of Springfield. Your support of the league makes it possible for us to continue supporting our mission of promoting voluntarism, developing the potential of women, and improving the community through the effective action and leadership of trained volunteers. We look forward to seeing you next year, whether it be in person or virtually.
Many of you know that I'm passionate about inclusion and equity. I believe that stepping into uncomfortable spaces is where we see growth and learn the most. I encourage you to step out of your comfort zone during this league year. Connect with new members or those you haven't had the opportunity to meet, engage with our diversity and inclusion journey, or attend a training that feels out of your wheelhouse. Be brave, be humble, and be curious. And let us work to continue to extend the extra kindness and understanding that helped us through 2020 in our work, homes and communities for the years to come.
It is an absolute honor to serve as your 2021-2022 JLS President. Please don't hesitate to reach out to me should you need anything this league year. The Management Team has been hard at work and your flexibility, enthusiasm and resilience will be vital as we work together to build better communities.
Together, we are Women Strong.
Allison Robertson
2021-2022 JLS President