Letter from the President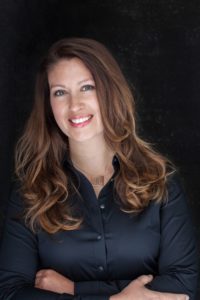 Over the course of the last year, I've been able to watch and listen. This time has helped give me perspective on where the JLS has been, where it is headed, and wrap my head around being your President. I'm asked almost daily if "I'm ready to hit the ground running," if I know what I want to do or accomplish, and if I'm "ready." The first and last questions are easy to answer. No, I'm more of a stroller these days than a runner. Ready? Ha, I'm as ready to be your President as I was at becoming a parent – not very. My kiddo is almost ten and we have both survived this far. So I'm pretty confident that we shall all survive, and maybe even thrive, this coming year.
I've had a harder time putting words together to answer the second question, and then on April 13, in the basement of the JLS, it all came together. I had the honor and privilege to not only meet over 20 diverse women who are interested in joining  JLS, but also to hear our very own Rachael Snow encourage all of the women present to be a part of inspiring each other. As a past recipient of the Mary Riley Wolfe scholarship, she knew early on that she wanted to be a part of an organization that empowered and invested in women, of all ages, to reach their fullest potential. Then what she said next really got me – pour into each other. We need to pour into each other. All of the good work that we do for our community is wonderful, but it is second to what we pour into each other. It's not about our projects, how much money we raise, if we like or don't like the way "things" are going, or our membership status. It's about being a part of a strong network of women who inspire each other to be better people and lead with a servant heart. When we encourage each other, when we cause each other to think in a new way, when we challenge the status quo, and when we come together to find solutions we have poured into each other – only then will everything else fall into place.
We are over 600 women strong, and all of us have one thing in common – our imperfection. As this JLS year unfolds, I encourage all of us to acknowledge our own imperfections first and the imperfections of our fellow members second – if at all. Then pour what you have to offer into a fellow member; and most importantly, be ready to receive what your fellow member has to pour into you. We are a powerhouse of dedicated, professional, well-educated women who have much to give to our community and even more to give to each other.
As your President for the 2017-18 League year, I am honored to serve all of you. We have an exceptional legacy to serve as our foundation as we work to build a better League and a better Springfield. 
"When women support each other, incredible things happen." ~unknown
Sincerely,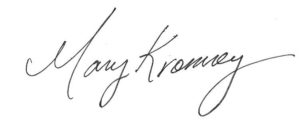 Mary Kromrey
17-18 President