Letter from the President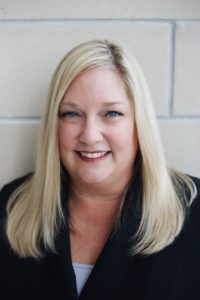 Sixty years of empowered women making a difference in the Springfield community is a great description of the Junior League of Springfield.  From our own community projects to the collaboration with other organizations within the Springfield area, the Junior League of Springfield has demonstrated a strategic approach to utilizing the knowledge and skills of our members to address some of our community's greatest challenges.   I continue to be in awe of the members of this organization and what we have accomplished.  Over the course of this year, we will honor our past, focus on the present and set our sights for the future as we celebrate our 60th anniversary.   
It is my belief that change is a vital component of the success of any organization.   An organization has to be flexible and open to new ideas.   The Junior League of Springfield has met that challenge several times over the past sixty years.   While our mission of promoting voluntarism, developing the potential of women, and committing to our community through trained volunteers continues to drive our work, the manner in which we fulfill our mission is evolving.   We are in our second year of a restructured leadership model and are currently working to change our membership model to allow our members to have a more member-driven Junior League experience.   Continuing to utilize the feedback from our members and community partners has allowed us to utilize change to sustain our organization.   
I am honored and humbled to serve as your President of the Junior League of Springfield for the upcoming year.  Our previous board and membership have clarified our values and future path while focusing on making sure all members feel respected and valued during their experience with the League.  It is my goal to continue the discussion of our strategic focus on membership satisfaction and engagement so we continue to provide our community with effective change agents.     For our current members, I look forward to learning together, laughing together and challenging one another as we continue to build on our legacy of generations of women dedicated to empowering one another and making a difference in our community.    
Henry Ford once said "Coming together is a beginning. Keeping together is progress. Working together is success."  Whether you are a member of the Junior League of Springfield, a member of our Community Advisory Council or a community partner, thank you for your part in our vision of expanding our reputation as an organization capable of driving impactful community change.  
Sincerely,


Tammy Dixon
18-19 President