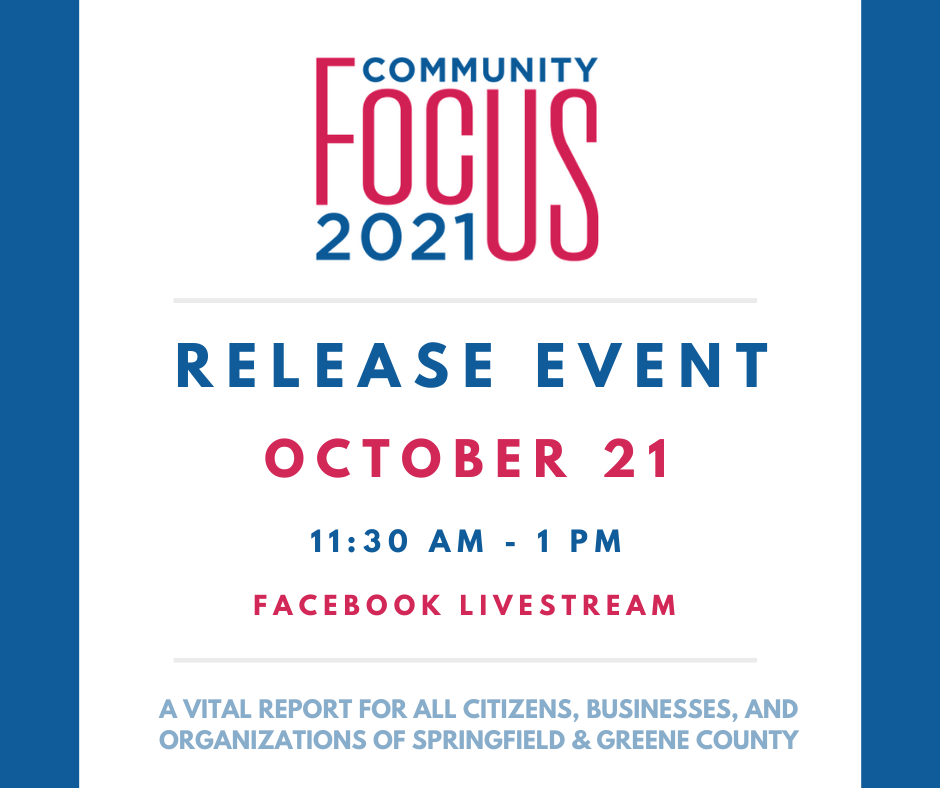 JOIN THE FACEBOOK LIVESTREAM HERE
View the full 2021 report here.
Please join other community leaders for the release of the new Community Focus Report for Springfield and Greene County on October 21, 2021.
Every two years, leaders from area nonprofit organizations and government agencies compile a list of Blue Ribbons (strengths) and Red Flags (challenges) in Springfield and Greene County to help identify ways to use resources to tackle community issues effectively. The 11 topics usually covered in the printed report will be shared as a series of white papers before the October release of the 2021 report. The information will then be condensed into a summary report focused on the COVID pandemic and the social determinants of health in Springfield and Greene County.
The report is a joint project of the Junior League of Springfield, Community Foundation of the Ozarks, United Way of the Ozarks, the Springfield-Greene County Library District, and the Springfield Area Chamber of Commerce.
#SGFCFR