Stay tuned for future event information!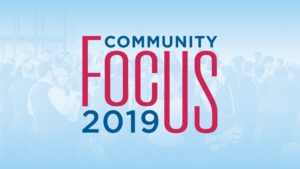 TUESDAY, OCT. 10, 2019
SPRINGFIELD ART MUSEUM AUDITORIUM
Please join other community leaders for the release of the new Community Focus Report for Springfield and Greene County. This year's report covers important trends, successes and challenges for our community, as well as a look back across the 15 years since the first edition of the report. Admission is free but seating is limited and will be available on a first-come, first-served basis.
This event is hosted by the Junior League of Springfield, one of five partners in producing the bi-annual report along with the Community Foundation of the Ozarks, the Springfield Area Chamber of Commerce, the Springfield-Greene County Library District, and United Way of the Ozarks.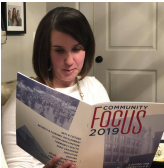 springfieldcommunityfocus.org
facebook.com/SGFCFR
#SGFCFR