The Junior League membership experience provides a rich opportunity to increase an individual's impact through collaboration with others in an organization. Our association is rooted in the belief that a group of focused women can be a powerful force for change in our community. Consequently, our members have donated over 1.2 million volunteer hours and more than $2 million to the Springfield community since 1959.
Our leaders, past and present, have helped and are helping us venture beyond these records. Our current League committee leaders and members of our Board of Directors and Management Team, are poised and determined to make a difference in our community for years to come. Lastly, consider our new members who are beginning to apply their unique abilities and talents to better the community and their own skills. Many JLS women, have applied their League training to lead other local, state, and national community organizations.
JLS members have chosen to connect with each other to make where we live a better place.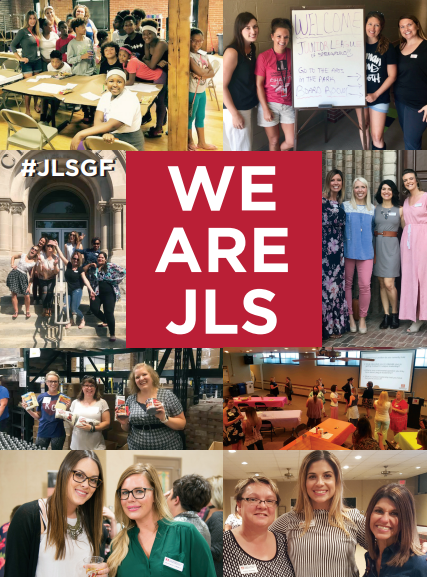 Like what you see and want to join us?  Great!
Check out some of the great membership benefits, and then view our Join page for more information!
Already a member of Junior League and moving to Springfield?  We'd love to have you join us!
Click here to find out more information about transferring your membership.
Not eligible for membership in the Junior League but still want to support our mission?
Click here to find out how you can help.