Isabel's House – Crisis Nursery of the Ozarks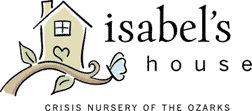 Visit http://www.isabelshouse.org/
Phone Number: 417-865-CARE (2273)
The Junior League of Springfield believes the welfare of the children in the nation and in our backyards is of utmost importance. Child abuse and neglect has been identified as a red flag in our community by many assessments, summits, and reports.
Based on this data, the Junior League of Springfield partnered with Burrell Behavioral Health, City of Springfield, CoxHealth, Community Partnership of the Ozarks, Missouri State University, St. John's Health System, Springfield-Greene County Park Board, and United Way of the Ozarks to develop Isabel's House, the Crisis Nursery of the Ozarks. A crisis nursery is a proven child abuse prevention tool and a recognized community need.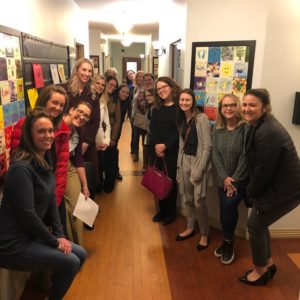 Provisional Junior League members toured Isabel's House in November 2019.
Isabel's House provides 24/7 residential care for kids when there is trouble at home. Families in crisis receive respite, education, support and training services. The crisis nursery opened in June of 2007 at 2750 West Bennett, near the intersection of Scenic and Bennett in Springfield. The architect on the project was Slone Architects and the general contractor was the Howard Bailey Company.
Community patronage of JLS fundraisers was integral to Isabel's House's development. These fundraisers included Sassafras! and Women Who Can Dish It Out cookbooks, the Plaid Door Resale Boutique, Celebrate the Season holiday event, Charity Ball, and Charity Horse Show. The support of our city, state, and federal governments, coupled with private donations and awarded grants, helped to open the doors of Isabel's House.