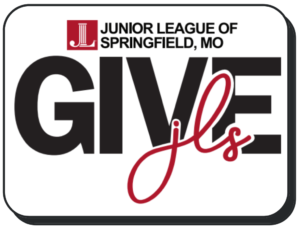 What is THE ANNUAL CAMPAIGN?
The generosity of donor gifts to THE ANNUAL CAMPAIGN provides essential support for the Junior League of Springfield (JLS) through unrestricted funds which enhance our ability to provide quality community service projects and trained volunteers to serve the needs of Southwest Missouri.
Where do THE ANNUAL CAMPAIGN dollars go?
JLS designates THE ANNUAL CAMPAIGN as unrestricted funds in our operating budget which directly affects the amount we distribute towards projects and training and education initiatives. These funds enable to further the Junior League of Springfield mission and help us maximize the impact we can make in the community and working with area agencies and programs to reduce child abuse and neglect.
JLS has contributed over 1.4 million volunteer service hours and over $4.6 million to the community. On average, JLS members donate over 40,000 hours of volunteer service annually to the community. A few of the Junior League of Springfield community projects we support:
I Pour Life
Laura's Home
Safe to Sleep
Big Brothers Big Sisters
OTC Middle College
Boys & Girls Club
Girls on the Run of Southwest Missouri
When you give to THE ANNUAL CAMPAIGN:
Your gift to the Junior League of Springfield ANNUAL CAMPAIGN, whether large or small, allows us to continue promoting voluntarism, developing the potential of women and improving the community. Please consider including THE ANNUAL CAMPAIGN in your giving. Each and every donation is tax-deductible and will help JLS continue to build better communities.
Proceeds support the Junior League of Springfield's mission to promote voluntarism, train women and improve our community.