The Plaid Door Resale Boutique

The Plaid Door Resale Boutique is now open to the public for sales each month! Shop with us on the:
Second Saturday – 9:00 am to 1:00 pm
Third Thursday – 2:00 pm to 6:00 pm
Fourth Sunday – 1:00 pm to 3:00 pm
Check our Calendar of Events for more details on our next sale
About the Plaid Door Resale Boutique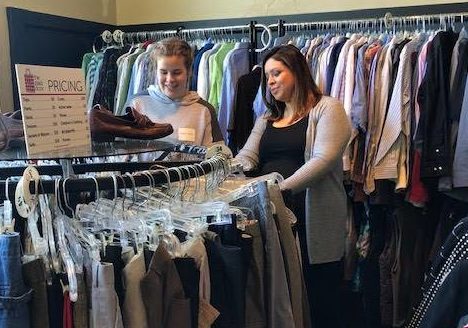 The Plaid Door specializes in providing high-quality women's and men's clothing, accessories, and home decor.  Since opening the doors in 1976
The Plaid Door has realized approximately $3,000,000 in net revenue over the past 38 years making it the largest fundraiser for JLS.
The Plaid Door has repeatedly been voted Best Resale Shop in 2000, 2003, 2013, and 2014. Recently the store evolved into an exclusively volunteer-run store with women from the Junior League volunteering their time to help inventory, price, sort, and sell merchandise. The Plaid Door relies exclusively on donations from JLS members and the community.
All proceeds support the Junior League of Springfield's mission to promote voluntarism, train women, and improve our community.
The Junior League welcomes donations to the Plaid Door. Need to download a Donation Receipt Form? Click HERE!