Mask-erade Fundraiser benefiting Junior League of Springfield
Help Junior League of Springfield MO reach our goal of raising $5,000 through this online mask sale in partnership with Face Masks by Rebekah!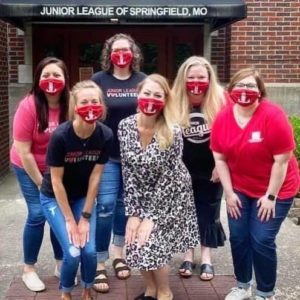 During this live Facebook event, you can see all of our mask options, including masks for kids and adults in different shapes, sizes, patterns and even Junior League logo masks! There are a limited number, so be sure to be there for the live event to claim your favorites.
INVITE! INVITE! INVITE! This is a public event, and the more friends and family who participate, the more funds we can raise for the League.
Already have masks for your family, but want to help raise funds for the Junior League? We'll have the option for you to donate masks to our Community Partners, so you can still participate and know you're helping x2!
Can't be there for the live event? Sales will be open online to benefit the Junior League Saturday, July 18 at 8pm through Wednesday, July 22 8pm with code: JLS
Link coming soon.