Little Black Dress Initiative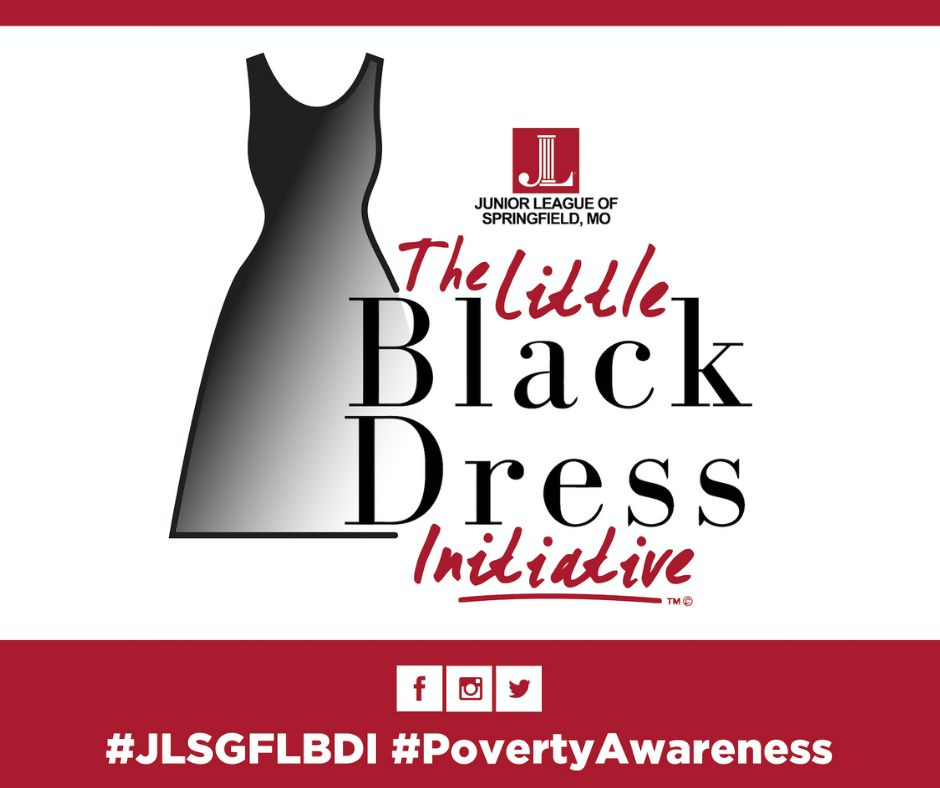 Little Black Dress Initiative 2021
February 15-19
2021 Events:
February 8: Virtual Charcuterie Board Class with Springfield Charcuterie
February 16: Generational Poverty Zoom Discussion with Christie Love
February 22-26: "Give It Up" Campaign

What is the Little Black Dress Initiative?
The Little Black Dress Initiative (LBDI) is a global initiative started by the Junior League of London to raise awareness of the impact of generational poverty. During one week in February, JLS members will wear the same little black dress for five consecutive days to illustrate the effects poverty can have on a woman's access to resources, her confidence, and her professional opportunities. By wearing a button that reads "Ask me About my Dress," members invited and welcomed dialogue among colleagues, friends, and strangers to raise awareness about generational poverty.

JLS members participating in our LBD initiative
How can you help?
Funds raised by LBDI support the JLS Annual Fund, which support our many community projects.

Partner with us!
We would love for you or your place of business to join us in wearing your own little black dress! Info coming soon for our 2021 partners!
Your business can be a Community Partner by making a $100 donation to LBDI.  A partner media kit will help businesses raise poverty awareness in our community as well as partake in Community Day!
How will your donation help?
This initiative will help us advocate for poverty awareness and support our mission of promoting voluntarism, developing the potential of women, and improving our community through the effective action and leadership of trained volunteers. In addition, JLS collaborates with many organizations and projects that help support those affected by generational poverty including:
Community Summit: Focus on Poverty
Ozarks Food Harvest
Laura's Home
Isabel's House, started as a Signature Project of JLS
Rare Breed Youth Services
Habitat for Humanity: Women Build
Robberson Community School Collaboration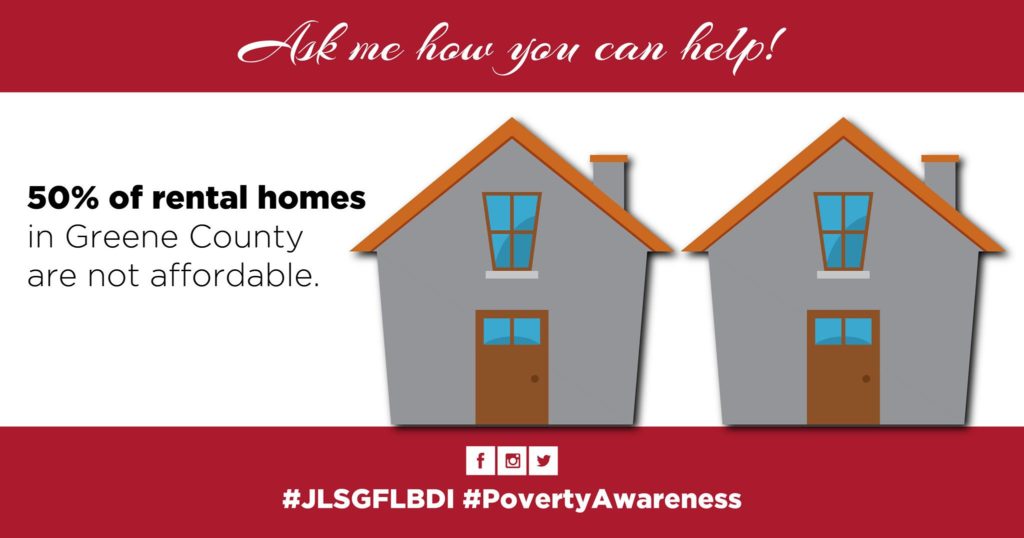 WHAT IS GENERATIONAL POVERTY?  Generational poverty occurs in families where at least two generations have been born into poverty. Growing up in poverty is one of the greatest threats to healthy child development. Poverty and financial stress can impede a child's cognitive development and their ability to learn. The poverty rate in Springfield has steadily increased in recent years and now affects nearly 25 percent of Springfield residents – this is a higher rate than Chicago or Washington, D.C. JLS is committed to eradicating generational poverty in Greene County, and through efforts like LBDI, we as an organization are able to provide critical education on this issue and help raise money to effect change.